Introduction
---
Assistive technology offers a way for dyslexics to save time and overcome some of the issues they may encounter because of their dyslexia, such as slow note taking or unreadable handwriting, and allows them to use their time for all the things in which they are gifted. For dyslexic students, technology opens doors and allows them to demonstrate their knowledge in ways that were unimaginable in the past.
Two technologies that facilitate this process are the Livescribe smartpen and Dragon Naturally Speaking. Each aide is designed to make the learning process easier and each offers support to the dyslexic student in different ways.
Already a Dragon or Livescribe user?
---
Tell us about your experience with Dragon–click here.
Tell us about your experience with Livescribe–click here.
A Dyslexic Student's Perspective: A Comparison of Tablets for Dyslexics
---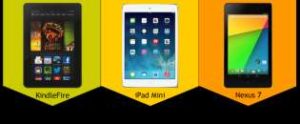 Over the past couple of weeks I have been lucky enough to review three of the most popular tablets—the iPad mini, the Nexus 7, and the Kindle Fire HDX. Instead of focusing on battery life, pixel density, and processor speed, I took a look at the features that would help people with dyslexia and other disabilities. All three tablets have some features that are perfect for dyslexics. To figure out the one that is right for you, think about which features are most important to you as you read the reviews.
How Speech-to-Text Works on the iPad (versions 3 and higher)
---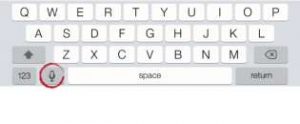 The iPad 3 provides a speech to text option through a microphone icon on its keyboard. This option offers students the opportunity to generate text through their voices instead of typing. Keyboard dictation is usually an option wherever the keyboard function is available (Pages, Keynote, Facebook, Twitter, are just a few examples). However, in order to activate the voice command, an Internet connection must also be present, and Siri needs to be turned on (Settings → General → Siri).
Livescribe smartpen
---

The Livescribe smartpen is an assistive technology aide that facilitates the note taking and learning process. Recording classroom discussions and taking fewer notes allows the dyslexic student to spend more time listening and learning. When returning to the material for homework or review, students have an opportunity to listen to important information a second time, add notes that may be of significance and review what has already been written.
Dragon NaturallySpeaking
---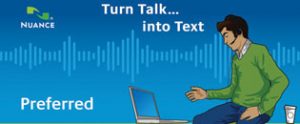 Dragon Naturally Speaking for PC users and Dragon Dictate for Mac users is another technological aide that facilitates the learning process for the dyslexic student. It is a voice recognition program that allows you to dictate your ideas and watch your words appear on the computer screen. For those who have word retrieval difficulties, grapho-motor weaknesses or problems committing ideas to paper in a timely fashion, Dragon may be just the tool you need, in order to improve your writing skills.
iPads: Cool, Fun Toy? Or Essential Educational Toolbox?
---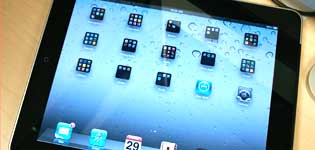 It goes without saying that iPads are cool, fun to play with. Everyone knows that. But when you first think about educational apps, you likely immediately have the same thought I did: "nah, those apps are probably like a lot of free educational websites and games. They either go way too over the kids' heads or they're too low or they're not well made. They're just to play with." This is a terrible misunderstanding. iPads are a great tool for reaching students–even though we've found some great apps, we're just at the tip of the Apple iceberg.
Word Processors
---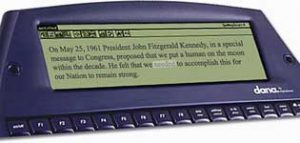 The confidence word processors give struggling writers is inspirational. Saying this is a powerful tool for writing is a miserable understatement. As a special education teacher who was incredibly frustrated by knowing my students had wonderful, hilarious, and creative ideas that they couldn't express due to the physical act of handwriting or extreme difficulty with spelling and reading, it hurt me to know my students' confidence and enthusiasm for writing would suffer incredibly.
Read More…
About Our Technology Writers
Caryl Frankenberger, Ed.M.
For more than 25 years, Caryl Frankenberger, Ed.M., has been providing educational services to families in the US and abroad. A Harvard Graduate School educated psycho-educational diagnostician, school placement consultant, Cogmed coach and learning disabilities specialist. Caryl has evaluated over 2,500 children, adolescents and young adults.
Joshua Jenkins:
Joshua Jenkins is a special education teacher at New Orleans College Prep Charter School. He is a Teach For America corps member. He attended Emory University in Atlanta, Georgia. He holds a BA in English and is an aspiring writer.
Related
There is no deadline or age limit for when a person can learn to read. Research attests to …
Read More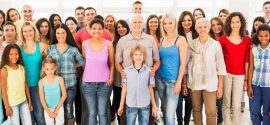 So you're dyslexic. You know what that means in your daily life—reading is a slog, words don't always …
Read More
With the right accommodations, dyslexic children and adults can perform as well as anyone else- and sometimes even …
Read More
Scroll to Top