Giving Voice to a Young Person's Dyslexia Journey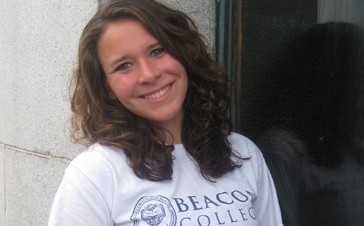 Jennifer realized she could help other kids—and their parents—by telling her own story, the story of a 12-year-old girl with dyslexia.
---
At age 12, Jennifer Smith decided to write a book.
While a daunting goal for anyone, let alone a child, for Jenny it was truly remarkable. Because up until age nine, Jenny couldn't read at all.
Jenny has dyslexia, an unexpected difficulty with reading that affects as many as one in five people. People with dyslexia are smart and capable, yet due to a neurological glitch in their brains, they have intense difficulty with word retrieval and decoding.
"I would remember how to read an easy word—like "the"—on some days, and on other days I would forget," Jenny explains.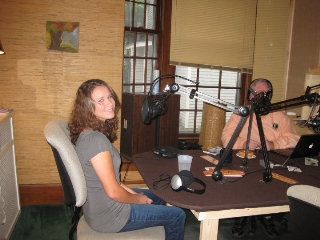 As you can imagine, this was confusing and frustrating for her. "I would look at my friends and not understand why they were able to do things that I couldn't. I thought there was something wrong with me. I felt stupid."
"I guess sometimes I felt almost, I wouldn't say envious of my peers, but I felt a longing. I wished I could partake in what they were doing. Talk about the latest book that someone read. Honestly, just talk in a more broad manner."
"I am proud to be part of something of value that can help others benefit from my experience. It is my wish that no person should have to bear the weight of the shame, fear, anxiety, and loneliness that come with learning disabilities."
Her ultimate diagnosis gave a name to what was happening with words, and once-a-week Orton-Gillingham tutoring (a combination visual, auditory and kinesthetic teaching approach used with great success on those with dyslexia) gave her the tools she needed to learn to read.
"There are many families that now find life a bit brighter and the future with many more prospects of positive contributions to society because of these centers," explains Jenny's mom, Anita."Around three weeks into my tutoring, I had my aha! moment. I wasn't just reading the word "be," "at," or "it," but I could actually read whole sentences," explains Jenny. "I read The Cat in the Hat by myself and that was huge!" From ages nine to 12, Jenny and her mother took the two-hour round-trip to OG tutoring at the Grand Rapids Learning Center for Children, a free service provided by the Scottish Rite Masons.
Certainly Jenny benefitted tremendously from this tutoring. And while trying to help a neighbor boy struggling with reading, Jenny came up with the idea of writing a book about her experience.
"It was pretty darned clear he had dyslexia, but his parents didn't understand," she says. She went to her local library to find a book to either help the boy grasp his own situation or help his parents comprehend what he was experiencing. "All I found were books written by doctors about theories of dyslexia, or by adults decades after they had first experienced their dyslexia." Because her feelings were "right there," she realized she could help other kids—and their parents—by telling her own story, the story of a 12-year-old girl with dyslexia.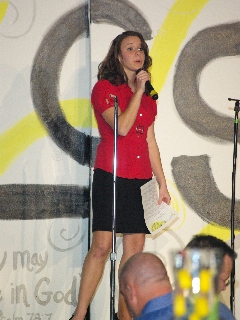 Her idea became very real when, as she was standing to share her story at a regional meeting of the Masons, she gave voice to her idea. "I publicly committed in front of 4,400 people that I was going to write a book and give back a portion of the profits to help others." After the speech someone came up and handed Jenny a $20 bill and said they wanted the first copy. "I actually have that bill framed in my room," says Jenny proudly.
"She's a girl of her word," says her mom. "I credit her tenacity and determination for turning that dream into a reality."
The enthusiasm and naïveté of youth ran smack into the reality every author faces: writing a book is hard work. For years Jenny journaled her thoughts, which often included more pictures than words. Then came the challenge of taking the spirit of her words and her voice and making it easy to read. "I was just learning how to read, so my grammar wasn't exactly the focus." She went through 11 different editors until her newspaper-journalist cousin, Mary Moore, was able to capture the voice of the young teen. Dyslexia Wonders: Understanding the Daily Life of a Dyslexic from a Child's Point of View was published in the summer of 2009 by Morgan James. Sales show that around 500 people a year find comfort in the story.
At the tender age of 16, Jenny Smith was a published author, but she needed a vehicle where some of her proceeds could go to keeping that commitment she made years earlier. Jenny's Wish Foundation (www.jennyswish.org) was born in the fall of 2009 to do just that. It has evolved over the years to not only pass along a portion of the book's proceeds but to educate others as to what it means to live with a disability.
"It seems many parents and kids still believe you must be dumb and in special education if you have a disability. Instead, it means you learn differently," says Jenny. "That does not make them inferior to anyone else."
Today, the nonprofit receives about 20 requests each year for scholarships, on average about $300, for academic or athletic-based programs. Students have used the money for testing, tutoring, engineering and music camp, speech therapy and special software like Dragon Naturally Speaking. For Jenny, it was important to give kids the chance to find out what they enjoy—to "find out that you are more than just being able to read a book."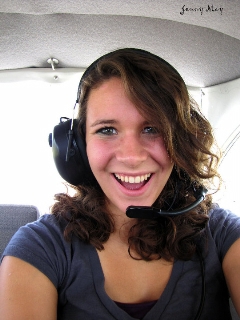 "Growing up I was a very happy kid. I didn't just linger on the fact that I had dyslexia and couldn't read, because I did a lot of things that helped boost my self-confidence." She turned to outdoor activities, painting, sewing. She rode horseback, and did all the sports imaginable. She earned a black belt in tae kwon do and a SCUBA certification. "Not only was I given the chance to become a well-rounded person with all these opportunities, I was also able to get help. I wanted to do that for other people. With Jenny's Wish, I do."
Because Jenny knows first-hand both the high cost of a professional dyslexia diagnosis and the fatigue that comes from negotiating "the jungle" to get help from an IEP (Individualized Education Program) it was important that Jenny's Wish not have hoops to jump through. "I want kids to get the help they need without the red tape. So you don't have to have a diagnosis to get our help."
Jenny is now 20 years old and a sophomore at Wisconsin-Stevens Point studying art and design and voice-applied music. In the fall she plans to transfer to Western Michigan University and will study art education. She is living by the advice she gives when speaking to kids about dyslexia: never forget what it feels like to be different.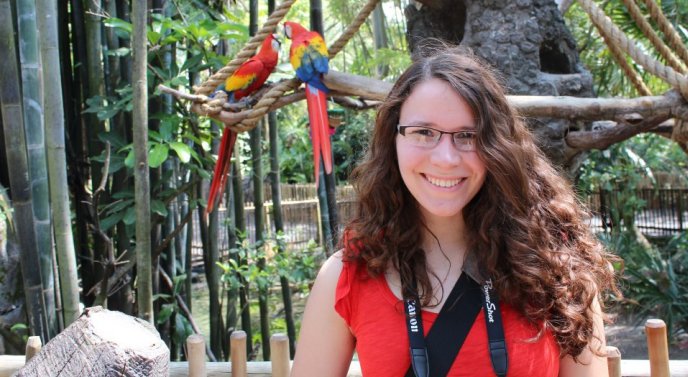 "It's not what problems you have: it is how you face them. Your attitude can help take a bad situation and make it better."
"Know that you are special and that you were created with purpose," Jennifer says. "By remembering how you feel, treat people the way you wish to be treated. Honestly, if you strive to do that—truly learn how to love people for their differences—the world would be so much better."
For more information, or to purchase a copy of her book, you can go to
by Sue Glader
Scroll to Top