A Birthday Surprise for the Center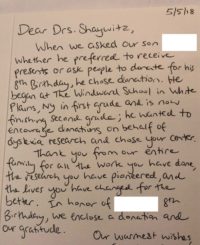 We recently received a lovely note from a parent whose child is dyslexic.  Instead of asking for birthday presents for his party, he asked that people make donations to the Center!  We are so grateful to M and his family.  Read their letter below:
May 5, 2018
Dear Dr. Shaywitz,
When we asked our son M whether he preferred to receive presents or ask people to donate for his 8th Birthday, he chose donation. He began at The Windward School in White Plains, NY in first grade and is now finishing second grade; he wanted to encourage donations on behalf of dyslexia research and chose your center.
Thank you from our entire family for all the work you have done, the research you have pioneered, and the lives you have changed for the better. In honor of M's 8th Birthday, we enclose a donation and our gratitude.
Our warmest wishes,
J & G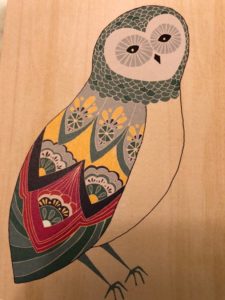 Scroll to Top