UChicago Joins 'Test-Optional' Admissions Movement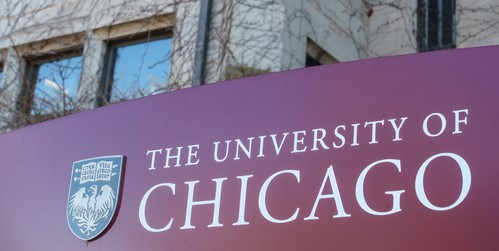 The recent decision by the University of Chicago to no longer require applicants to provide SAT or ACT scores for admission could go a long way toward ensuring highly intelligent dyslexic students can access elite institutions of higher learning.
With their "UChicago Empower" initiative, the university now joins a growing list of "test-optional" colleges and universities that no longer mandate these "gatekeeper" exams for students.
The most common rationale for dropping the standardized test requirement is the desire to increase diversity and equity and to provide greater access and opportunity to low-income and first-generation students.  But dyslexic students – of all socioeconomic backgrounds – who struggle with the exams will also likely benefit.
"A key theme of the UChicago Empower initiative is student agency and ownership and greater flexibility in the admissions process," according to Dean John Boyer.  "Students with widely different talents, learning styles and differences, and cultural and socio-economic backgrounds will now have the ability to submit materials that showcase their academic promise, the positive contributions they might make to our campus community, and their own unique abilities and strengths."
"A student with learning differences should be encouraged as they will be able to focus more on their positive attributes and present their strengths in their application," Boyer says.
"Perhaps the most unfair and pernicious misuse of relying on standardized test scores as gatekeepers to professions such as medicine and law is to the 20% of the population who are dyslexic," Yale Center on Dyslexia and Creativity Co-Directors Sally and Bennett Shaywitz recently wrote in the Wall Street Journal.  "Without accommodations such as extra time on standardized tests, dyslexics typically will do poorly—not because they do not know the correct answers, but rather because they are unable to finish the test. Dyslexia is a paradox. No matter their high level of intelligence, dyslexics are slow readers yet at the same time fast, creative thinkers."
"Sadly, colleges and professional schools which, rather than focus on the whole candidate rely primarily on standardized test scores, will miss out on having extraordinary graduates who are both dyslexic and brilliant and who score poorly on standardized tests," the Shaywitzes said.
There is increasing evidence that schools can choose to make standardized test scores optional without sacrificing high standards or academic achievement.  Bates College in Maine, for example, dropped the requirement for test scores in 1984 with no significant drop in student grade point average between test "submitters" and "non-submitters."
"For us, we've come to realize that three and a half years – almost four years – tells us a whole heck of a lot more on a transcript versus three and a half, maybe four hours on a Saturday morning when a student might be taking X given standardized test," says Leigh Weisenburger, Dean of Admissions and Financial Aid at Bates.
Bill Hiss, former Dean of Admissions at Bates and a leading proponent of test-optional policies, says that the UChicago decision seems to represent "a major tipping point."
"It has been important to see colleges and universities toward the top of the prestige and academic competition ladders go test-optional," Hiss said.  If UChicago can make optional testing work for its aims, presumably any college or university can."  Chicago "is perhaps the perfect institution outside the Ivy League to offer a carefully thought-out decision for optional testing."
"In the simplest analysis," according to Hiss, "testing artificially truncates the pools of students who will succeed, if they can be convinced to apply."
According to the National Center for Fair and Open Testing, half of the U.S. News and World Report "Top 100" liberal arts colleges are considered "test-optional." These schools recognize that an applicants full body of work – high school transcripts, essays, interviews, extracurricular achievements – can and should carry significantly more weight than a single exam.
As the authors – including Bill Hiss – of a large 2014 study of over 120,000 students from 23 states found, "[t]here are no significant differences in either Cumulative GPA or graduation rates between submitters and non-submitters."  Critically, the study found that "Non-submitters are more likely to be first-generation-to-college enrollees, all categories of minority students, Pell Grant recipients, women, and students with Learning Differences (LD)" (emphasis added).
The Shaywitzes note that the research indicates that dyslexia accounts for 80%-90% of "learning disability" cases.
Standardized test scores can provide some useful information. But they should be considered as one part of what should be a much fuller, more comprehensive and accurate picture of the applicant. By lionizing these scores, schools risk missing out on a large number of potentially successful students.
Scroll to Top