David Boies, Attorney & Chairman of Boies, Schiller & Flexner LLP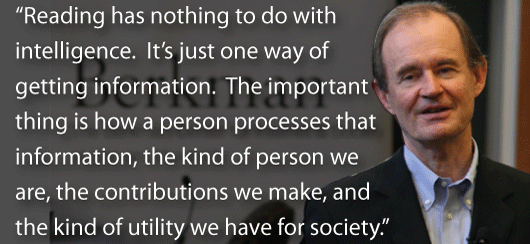 David Boies, perhaps the nation's most highly acclaimed and sought-after attorney, is known for his brilliance, creativity and passion for justice. Boies has represented clients in many of the nation's landmark high-profile cases, including Bush v. Gore, where he represented Vice President Al Gore in litigation surrounding the controversial 2000 presidential election; the U.S. Department of Justice in its successful antitrust suit against Microsoft; and together with Ted Olson, represented gay and lesbian couples to overturn Proposition 8, California's ban on gay marriage.
Referred to by the New York Times as "the lawyer everyone wants," he has also written about his life, including some of his most prominent cases in his book, Courting Justice. Boies has been honored by his professional colleagues with numerous distinctions and awards, including Lawyer of the Year by the National Law Journal, Antitrust Lawyer of the Year by the New York Bar Association, and Commercial Litigator of the Year by Who's Who. For his advocacy efforts, Boies has also received the Lifetime Achievement Award from the LD Access Foundation and the Outstanding Learning Disabled Achievers Award from The Lab School in Washington, D.C.
---

The fact that David Boies is dyslexic has never held him back. If anything, his dyslexia has been a motivating factor in his success. Although he did not learn to read until the third grade and is still a slow reader, Boies learned to compensate for his disability by developing outstanding powers of concentration and a keen memory. "I'm not sure how much slower a reader I am than the normal person"- maybe one-half to one-third," he said recently. "But in the end, I will have learned a lot and absorbed a lot more than they would."
Boies believes that young children mistakenly associate reading with intelligence. "Reading has nothing to do with intelligence," he says.
"It's just one way of getting information. The important thing is how a person processes that information, the kind of person we are, the contributions we make, and the kind of utility we have for society."
The way Boies processes written information is by first skimming a text to pick out the salient points. Then, by slowing down and focusing exclusively on these, he is able to analyze them critically and grasp the essence of the text. It is this unique ability that enables Boies to handle the large volume of reading required for his work, and that helped him excel in college and law school, despite his poor performance on timed tests.
"Life is not a timed examination," says Boies. "There are very few times in life when what really matters is whether you can do something in 50 minutes, as opposed to 75. What matters is how well you're able to do it." He has stressed that message with his children, two of whom are dyslexic. "I tell them, " I know what you're going through, for I've been through that myself, and let me tell you from my own experience, it gets better.'"
Boies feels that dyslexia would be much less of a problem if students were given accommodations, particularly in the form of extra time and quiet surroundings, when taking tests and examinations. "I think we're moving in that direction, but we're moving painfully slowly, which is wasteful for them and for our society," he says.
Scroll to Top