Tom Cavanaugh, Entrepreneur
by Jane Wallace
"Entrepreneur Tom Cavanaugh believes his dyslexia formed all the best parts of his personality: generosity, empathy, and humility."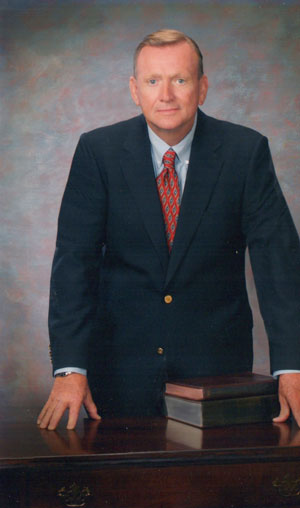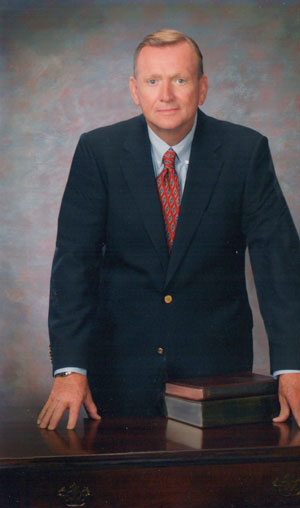 Tom Cavanaugh was 71 before he saw his true reflection—not in a mirror—but in a movie.  There he was, at 17, in a scene showing a high school student completely lost looking for his hallway locker, and then spinning the combination lock repeatedly, without result.  The movie Tom saw was The Big Picture: Rethinking Dyslexia, a documentary inspired and informed by the work of world-renowned dyslexia experts Drs. Sally and Bennett Shaywitz and filled with the facts and research on dyslexia, experiences from dyslexic students, and inspiration and hope from the stories of successful dyslexics.While this wasn't the first time Cavanaugh had heard this "D" word, it was the first time he realized that dyslexia was a very deep part of him.  "I had this 'WOW' moment!  I never realized I was afflicted by it.  You know, you go through your whole life blaming yourself—then I am just watching a TV program and the light comes on!"
"I stopped blaming myself after all those years because I finally understood I was just different. I just put information in different places in my brain."
Watching the documentary showed him that he simply had a different kind of brain.  After all those years of shame and bungling, it was the first time Cavanaugh had another way to understand himself.  Overwhelmed, Cavanaugh felt tears roll down his cheeks as he took in the information from The Big Picture.  He found himself re-examining painful memories he'd packed away as personal truths.  "I became easier on myself for the first time," he reveals.  "I stopped blaming myself after all those years because I finally understood I was just different.  I just put information in different places in my brain."  He watched the documentary again and again.  Then he sent DVDs to his kids.
At first, Cavanaugh's oldest son, Jim, didn't understand.  His dad was his hero.  He could do anything.  But when his dad's voice quavered discussing this dyslexia thing, Jim began to realize the profound damage it had done.  "Dyslexia was his dirty, not-so-little secret," says Jim.  "I idolize my dad.  He would give away his shirt to the guy who mows the lawn.  I had no idea he ever thought he was stupid.  He never let on.  To me he always had success written all over him.  He started from nothing and just outworked everybody else."
Tom Cavanaugh had done exactly that.  By middle age, he'd become a millionaire owner of theme parks across the United States.  Born lucky to have any spoon in his mouth, Cavanaugh began life in a humble park —the kind with trailers.   By the time he entered parochial school in first grade, his home was one of those cheap, nearly homeless motels.  He knew at age six he couldn't read a word.  So he learned to get on with those awful nuns when nobody else could.  Tom was such a little charmer, that when his words were off and his reading was worse, they wouldn't fault him for it.  It worked for a while.
As Tom grew up, however, the learning gap grew worse and it started to show.  Sentences only made less sense.  Mathematical sequences were anybody's guess.  (That is, anybody but Tom's.)  Tom liked spoken facts, so he'd use his memory to fake reading.  But the stuff printed on paper was a disaster.  Mr. French in sixth grade lifted him out of his seat by his sideburns because Tom talked too much, he couldn't sit still, and of course, he still couldn't read.
By high school Tom found some solace in sports—lettering in most.  Regardless, school stayed a prolonged misery.  Twelve years of duck and dodge.  No one took him aside or asked if he had a problem.  Only one teacher helped, sort of—Mr. Murphy, junior year.  Though Murphy's forehand nailed Tom with an eraser between the eyes, Murphy's backhand hit with some actual encouragement.  He told Tom, "You are the worst student I have ever had, but you are going to do well, because you know how to get along with people."
Cavanaugh never did crack that combination hall locker.  The high school found him a keyed one because he was the football captain.  He believes they graduated him to get rid of him.
His parents kicked him out of the house on graduation day.  Cavanaugh was already working.  At twenty-two, he got a job at Busch Gardens in California, where he was the best birdcage cleaner they ever had.  And he kept his eye on things.  Working late one night super-scooping bird poop, he was approached by a stranger who requested a bird show like others performed at the park.  Tom imitated it to a T.  His audience of one turned out to be Mr. Busch!  A string of promotions followed.
From then on, his success fed itself.  He became head of outdoor parks for the ABC Company.  He and a partner eventually bought out that division themselves.  He used his memory to track all the business details.  His cooperative leadership skills were worth their weight in gold.  A secretary discreetly did his reading and writing.  Cavanaugh still hesitated on public speaking, though, afraid a slip on word pronunciation would give away his secret stupidity.
As much as Cavanaugh feared his yet-undiagnosed dyslexia being found out, he craved education.  At 31, Cavanaugh decided to keep throwing himself at a book until one of them broke.  Somehow, slowly, he taught himself to decode.  When he couldn't figure a sentence, he skipped to the next for context.  When he finished the first, he couldn't stop.  He estimates he's devoured somewhere between five and six thousand books.  The only one he ever brought back to the store was War and Peace.  Cavanaugh is still on the prowl for a reader who actually completed that one.
Tom Cavanaugh now waxes poetic over the works of Robert Oppenheimer, Albert Einstein, and studies of Quantum Physics.  His son at last understands the sad split: his dad was devouring these deep books in a mind still scarred by all the early labels of "less than."
His son Jim says with awe, "My Dad reads like no other. He has somehow pushed through the dyslexia to thick books that are kind of a self-selection of what an educated man would have read. Except he's read so many more."
Cavanaugh continues to work with his hurdles.  He can't sequence his zip code at the gas pump, so he goes by sense memory in his hand.  Street signs are unintelligible.  He will never open a combination lock and he doesn't care, because he believes his dyslexia formed all the best parts of his personality: generosity, empathy, and humility.
September 2014
Scroll to Top